Learn more about how other forms of income may impact your rental application.
Retirement & disability income are acceptable forms of income to report on our rental applications.
We require all rental applicants to have some sort of stable & recurring income. The applicant's income must be sufficient to cover the recurring monthly rental amount & must be stable.
Alimony payments, child support, unemployment, trust funds, or other sources of funds that are not stable forms of income will not be considered in place of employment income.
Applicants that rely solely on alimony, child support, unemployment, and trust funds will not qualify.
How to add other forms of income to our rental application:
Visit our website to apply for any properties listed
Select the Apply Now button
When you arrive at the "Your Income Page," fill out the type of payments you receive or where you receive them from:
For example, "Disability" or "Disability from __."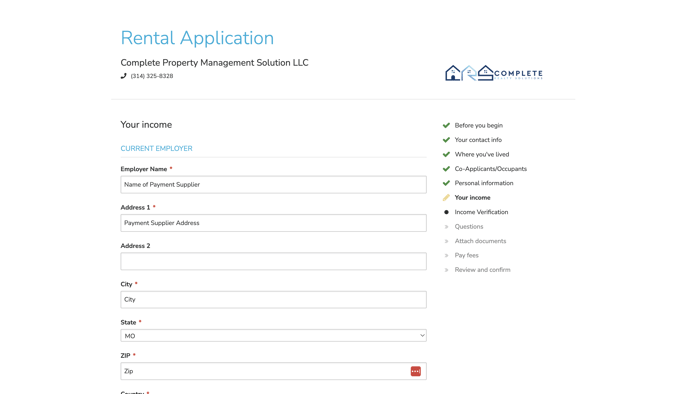 On the following tab labeled "Income Verification," you can connect your bank account or the Skip option at the bottom.
You will have the option to upload supplementary income documents on the "Attach Documents" page.